Dear colleagues,
Thank you very much for sharing your expertise and valuable knowledge to the success of the 1st International Conference of TESOL & Education (ICTE) and VLTESOL. We would like to send our big gratitude to all colleagues from Japan, Australia, Indonesia, China, Thailand, India, and The Philippines and Vietnam. Your contributions brought a big success to the Conference in January, 2022 at the Faculty of Foreign Languages, Van Lang University, Ho Chi Minh City, Vietnam.
The 3rd ICTE & VLTESOL will adjust its time for the most convenience of all the participants and presenters. We hold the conference on 02 & 03 December 2022 to take the best time for all of us to get involved in. The 3rd ICTE & VLTESOL will be held at a beautiful campus of Van Lang University, 69/68 Dang Thuy Tran St., Ward 13, Binh Thanh Dist., Ho Chi Minh City, Vietnam.
Particularly, the International Conference also collaborates with STESOL, part of the Association of Vietnam Universities and Colleges, to hold the conference. All teachers, lecturers, educators and university leaders are invited to submit their abstracts to share experiences in pedagogy and language teaching, TESOL, quality assurance, translation & interpretations, linguistics, literature, cultures, research and educational science.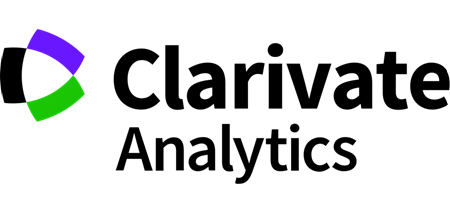 Conference proceedings will be published by Atlantis Press, part of Springer Nature, indexed in ISI/Web of Science (CPCI) (with a separate publication fee of 189USD/paper). Otherwise, the authors can choose to publish their papers in the International Journal of Language Instruction or International Journal of TESOL & Education.
The Conference will be hybrid, virtual mode for international delegates and offline for local delegates.
Please pay attention to the following dates:
Important dates:
Abstract submission: 05 March 2022 – 15 September 2022
Notification of acceptance: 05 to 10 October 2022
Full paper submission: 25 October to 10 November 2022
Registration: 01 – 10 November 2022
Conference Dates: 02 & 03 December 2022
Please visit the International Conference of TESOL & Education and VLTESOL website at https://i-jte.org/icte for more information about the Conference.
If you have any further questions, please do not hesitate to contact us through tu.ctx@vlu.edu.vn or Whatsapp: +84931792605.
Best regards,
On behalf of the ICTE & VLTESOL
Assoc. Prof. Pham Vu Phi Ho, Ph.D.
Vice President of the International Conference of TESOL & Education
————————————————
For further information
If you need any assistance, please contact Ms. Xuan Tu, email: tu.ctx@vlu.edu.vn, or ijte.editorial@gmail.com or Whatsapp: +84 909850699.
Theme:
Teaching, Learning, and Education: Hybrid Classrooms
Sub-theme
Blended Learning and Technologies
Education
Teacher Education and Technology Integration
Classroom Management
Teacher education
Technologies for Teacher Education
Teaching Learning Practices with Social Media
Technologies and Beyond E-learning and the Challenges
Collaborative and/or Interactive Learning with Technology
Developments in Mobile Teaching and Learning
Translation and Interpretation
Language and linguistics
Applied Linguistics
Intercultural communication
Cultures and language learning
Sociolinguistics
Discourse analysis
Multilingualism
Translation & Interpretation
Teaching & Learning Business English
Teaching & Learning Foreign Languages
The ICTE Committee
Sponsors